The Best Storm Damage Cleanup In Raleigh & Beyond
If you live in Raleigh, Smithfield, Clayton or anywhere in the Triangle, you are no stranger to the powerful thunderstorms, hurricane & tropical storm remnants, and even the occasional tornado. Obviously heavy storms can bring water damage, but that isn't the only type of damage they bring. Lightning strikes can cause fires, tornadoes can completely devastate your home or business, and heavy winds can rip your shingles right off your roof. Even if you board up your house and take every possible precaution, and even if you have plenty of advanced notice, mother nature can still cause a lot of damage to your home. When you look at the damage caused by powerful storm, it can be overwhelming to think about the cleanup and restoration process. Fortunately, Southern Restoration LLC is on call 24 hours a day, 7 days a week, and 365 days a year to start the storm damage cleanup & storm restoration process. Our team of IICRC certified experts can help you from start to finish. Contact us today for a free estimate on storm damage repair in Raleigh, Smithfield & The Triangle!
The Trusted Choice For Storm Damage Repair In Clayton, Raleigh & The Surrounding Areas.
There are a variety of ways that a storm can damage your residential or commercial property. Lightning strikes can cause fires, heavy winds and tornadoes can knock over trees & leave limbs & other debris all over your property, and of course flooding is always a risk during heavy storms. There are a number of potential types of damage that can accompany a storm, which is why you want a storm damage restoration & storm damage repair company in Raleigh that you can count on to get the job done right. The team at Southern Restoration LLC has decades of experience working with residential and commercial clients right here in the Triangle, which means we are familiar with most kinds of storm damage that you can be impacted by in Raleigh. Because we are local to Raleigh, we know the right subcontractors to partner with, which means we can take care of your Raleigh storm damage restoration project seamlessly and as hassle free as a storm damage cleanup project can be. When we are finished with the project, our team can even directly bill your insurance company if you are covered. When you need comprehensive storm damage cleanup, storm damage repair, and storm damage restoration in Smithfield, Clayton, Raleigh & the surrounding areas of the Triangle, contact Southern Restoration LLC 24/7.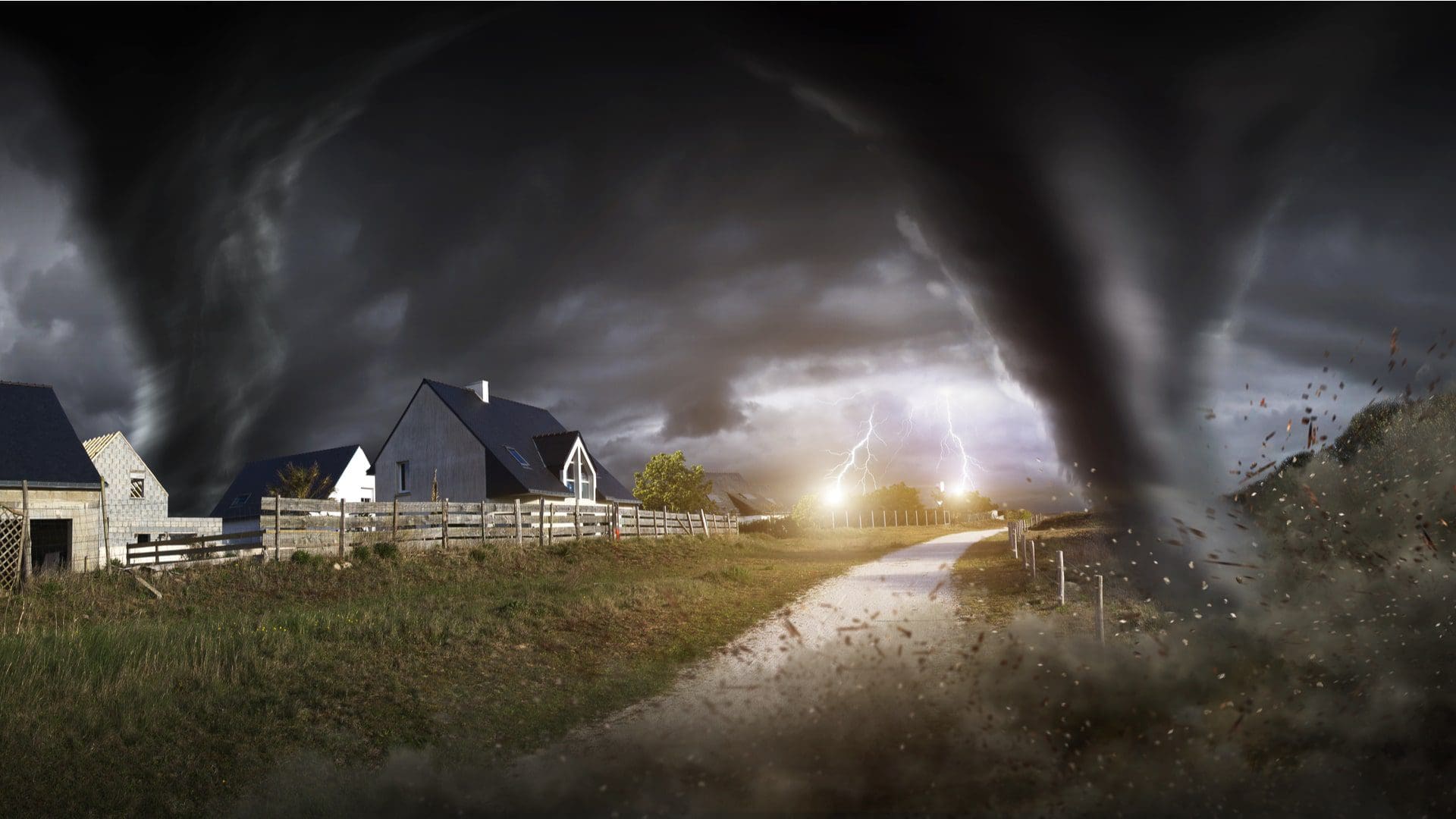 Get A Free Quote On Storm Damage Repair Raleigh, Cary, Wendell & Beyond
Storms can happen with plenty of notice, but they can also spring up quickly leaving a path of destruction in their wake. It doesn't matter if the storm is big or small, all of them can bring wind damage, water damage, flooding, sewage backups, and even fire damage. At Southern Restoration LLC, we are on call 24/7 to provide you with comprehensive storm damage restoration in Raleigh. We may specialize in emergency water damage restoration in Raleigh, but our technicians are IICRC certified to help with  sewage backup cleanup, mold remediation, basement flood cleanup, ceiling leak water damage repair, emergency roof repairs, fire damage restoration and flood damage repair throughout our entire service area. We are proud to provide these services throughout the Triangle, in cities and towns like: Garner, Clayton, Knightdale, Morrisville, Cary, Wendell, Holly Springs, Raleigh, Smithfield, Wake Forest, Selma, Fuquay Varina, Apex, Sanford, Pittsboro, Angier, Dunn or the surrounding areas. Give us a call for a free estimate on our storm damage restoration in Raleigh & Beyond at 919-628-9996 or contact us online.