Basement Flood Repair Raleigh NC
Basements are one of the most common areas to be impacted by flooding. Basement floods can occur for a number of reasons, such as overflowing washing machines, burst water heaters, heavy rains, or sump pump failures. Unfortunately, your basement may not see as much traffic as other areas of your home, which can lead to a flooded basement going unnoticed. Even if the water eventually disappears, it can lead to higher humidity and promote mold growth, which can then spread throughout your home. In some cases, a flood in your basement can damage the structure and foundation of your home, which is why at the first sign of a flood in your basement, you should call Southern Restoration. Our team of IICRC certified water damage technicians provide comprehensive basement flood restoration in Raleigh.
Comprehensive Basement Flood Cleanup In Raleigh NC
If you've ever had a basement flood before, you know it can be overwhelming to figure out where to begin cleaning up. Heavy storms, clogged drains, or a broken sump pump can prevent water from draining out of your basement, causing a basement flood. Getting that water out of your basement is next to impossible without the right experience and equipment. The first thing our team does when we arrive on site is to locate the cause of the basement flood and make sure the problem is fixed. We will then make sure that the flood waters can't spread to other areas that might not have been damaged. Next we will pack up any items or furniture to move to a place for safe storage. Once we have mitigated the damage, our team will begin the process of removing any standing water and drying your basement out so that the moisture levels are brought within normal ranges so that mold wont grow.
Basement Flood Cleanup & Restoration in Raleigh NC
Now that your basement is dried out and the moisture levels are normal, our team will begin cleaning and sanitizing the areas that were damaged by the flood. Flood water can contain pathogens that are hazardous to your health which is why we use professional grade sanitizing chemicals. During the cleaning process we will also be repairing any damage to items and structures that need to be repaired. Depending on the severity of the damage, the restoration and repair process can be quick or it can take a while. Rest assured that throughout the whole process your project manager will give you status reports and take meticulous notes for submission to your insurance company if the damage is covered. When you need basement flood Cleanup in Raleigh NC, contact the professionals at Southern Restoration LLC.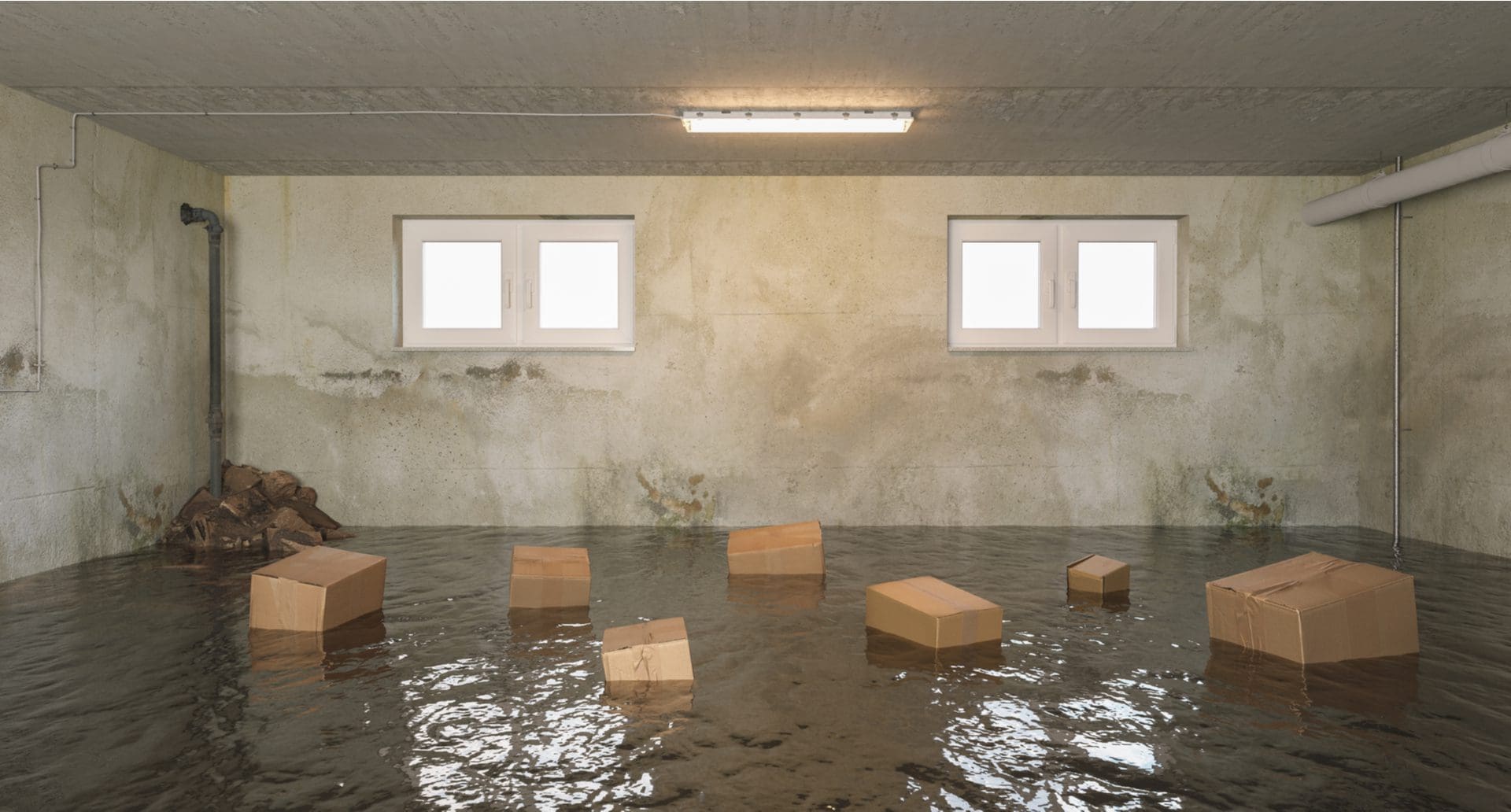 Get a Free Quote On Basement Flood Cleanup Raleigh NC
Basement floods can lead to mold growing throughout your home and even structural damage if the problem isn't addressed quickly. That's why we are on call 24 hours a day to provide basement flood cleanup & basement flood restoration in Raleigh NC. Our goal is to return your home to the condition it was in before the flood ever happened, so you can get back to your usual routine. As a fully licensed and IICRC certified water damage restoration company, we provide more than just basement flood cleanup in Raleigh, we also provide sewage backup cleanup, ceiling leak water damage repair, 24/7 emergency water damage restoration, storm damage cleanup. flood restoration, and mold remediation throughout our service area. If you need any of our water damage services and live in Selma, Knightdale, Holly Springs, Dunn, Raleigh, Smithfield, Fuquay Varina, Apex, Wendell, Garner, Angier, Cary, Morrisville, Clayton, or anywhere else in the Triangle, give us a call at 919-628-9996 or contact us online for a free estimate.