You Can Count On Southern Restoration When You Need Flood Damage Repairs in Raleigh
When your property floods the damage it causes can range from localized damage to massive damage that can displace you until the repairs are completed. This damage can happen in the blink of an eye, like when a water heater bursts, but it can also be something that happens over the course of time (think a slow leak in your water lines). Proper maintenance & preparation can prevent some flooding issues, but there is simply no way to prevent every flooding situation, but that doesn't mean you can't prepare. Southern Restoration is IICRC certified and on call 24/7 because flooding can happen when you least expect it and it always seems to happen at the most inconvenient times. Out flood restoration team in Raleigh will be on site fast to get started with the mitigation process, so if you've found yourself here because you are dealing with a flood, call us as soon as possible at 919-628-9996.
Flood Mitigation Is The First Part Of Our Flood Cleanup Process
When flooding happens, the most important thing to do is make sure that the threat of damage is mitigated. Because there are so many causes of floods, this process can vary from job to job, but in general the goal is to stop the source of the flood and make sure that there aren't problems in the future. We also want to remove any standing water as soon as possible so that the water can't spread to other parts of your home that weren't damaged. Once the threat of more flooding has been neutralized, our team will start drying your home out so that mold won't start to grow. Drying out your home involves placing industrial strength fans and it can take up to a week depending on the size of the flood. Our team will also clean and disinfect the area so that there is are no pathogens (like mold or bacteria) that may have started to grow because of the standing water.
Our Flood Damage Restoration Process in Raleigh NC
Now that the dry out & mitigation phase of your project has been completed, our team will get to work on cleaning and sanitizing your home or business. This means that we will thoroughly sanitize the areas of your property that were affected by the flood. We will also take meticulous notes of any items that were damaged or destroyed so that your insurance company can compensate you for your losses. Next we will repair damage to drywall, ceilings, flooring & subflooring, trim & other structures, as long as they are reparable. Once we're done with your project, you shouldn't be able to tell that there was a flood there at all. If you are looking for flood damage restoration in Raleigh, Smithfield, Clayton or beyond, contact Southern Restoration.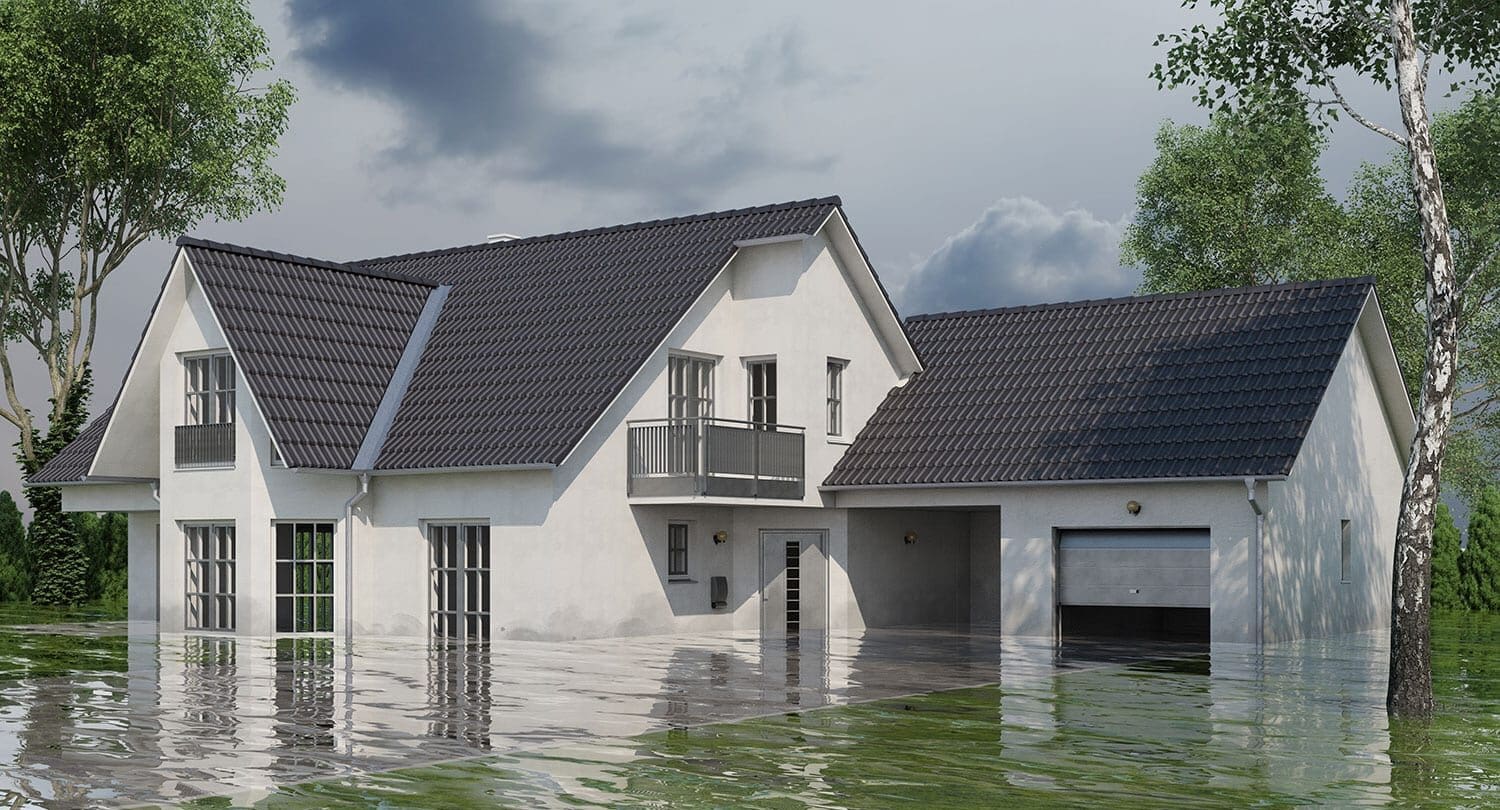 Contact Us 24/7 For Flood Damage Restoration Raleigh, Cary, Smithfield & Beyond
Flooding can happen for a number of reasons, some can't be avoided and you will rarely have advanced warning. Some flooding may happen very quickly as is the case with storms & burst water heaters, other flooding may happen slowly over time. It doesn't matter why your home or business has flooded, if it has, it's important to address the issue as soon as possible. At Southern Restoration, LLC, we are on call 24 hours a day, 7 days a week to provide residential and commercial flood restoration in Raleigh, Smithfield, Angier and the rest of our service area. Our IICRC certified technicians have the right equipment, experience, and training to handle any type of emergency water damage restoration or non emergency water damage related project. That includes sewage backup cleanup, storm damage restoration, mold removal & mold remediation, basement flood cleanup, ceiling water leak repairs & more. If you live in Apex, Wendell, Garner, Clayton, Knightdale, Holly Springs, Dunn, Sanford, Pittsboro, Morrisville, Cary, Wake Forest, Selma, Fuquay Varina, or anywhere else in the Triangle area of NC, get a free quote on Flood Restoration Raleigh NC. Give us a call at 919-628-9996 or contact us online 24/7 and get your life back to normal quickly.