Your Source For 24/7 Emergency Water Damage Repair Raleigh NC
There are a number of different ways your home can be impacted by water damage. Flooding, storms, water heater leaks, roof likes, and burst pipes are just a few. Unfortunately, you can't always predict when water damage will happen, and it rarely happens during normal 9-5 business hours. That's why Southern Restoration is on call 24/7 to provide best-in-class residential & commercial emergency water damage repair in Raleigh NC. When you call our technicians will discuss the source of the problem so that our rapid response team can arrive to the site quickly and fully prepared to get to work. We know that time is of the essence when disaster strikes, so call our team right away so we can get started on restoring your home and your life back to normal. Contact us online or give us a call for a free quote on emergency water damage restoration in Raleigh & The Triangle.
Common Causes Of Water Damage Raleigh NC
Some water damage incidents happen in the flash of an eye, yet others progress slowly and you may not notice them until the damage is very severe. It doesn't matter if you have a slow leak that has caused major damage or a flash flood that enters your home, the team at Restoration South is on call 24/7 for emergency water damage in Raleigh, Cary & The Triangle. Here are some common causes that you may find yourself with water damage in Raleigh:
Storms & Hurricanes
HVAC Leaks & Condensation
Roof & Ceiling Leaks Raleigh
Ruptured Appliances Hoses
Toilet Overflows Raleigh
Clogged Drains
Water Heater Bursts
Sewage Backups Raleigh
Failed Or Broken Sump Pumps
& More…
Southern Restoration Is #1 For Emergency Water Damage Repair Raleigh NC
Our technicians are always available 24 hours a day, 365 days a year, to provide the best emergency water damage restoration in Raleigh NC. When you call us, we will find out the source of the water damage so we can immediately send a team to the site to stop the damage before it spreads. When our team arrives, they will get to work right away by containing the damaged area and using state-of-the-art equipment to fix the source of the problem. Once the source is fixed, we will begin the water mitigation process by eliminating any excess water and humidity, and make use of highly powerful cleaning products to ensure the entire area is thoroughly disinfected and sanitized. We take careful inventory of all of the damage, including all furniture, walls, ceilings, floors, and other reparable structures so we can get started on any necessary repairs. We even file a claim with your insurance provider directly so that you have one less stress to worry about and you can be sure that you are receiving proper coverage for all the potential losses you might have experienced. We know how stressful water damage in your home or commercial building can be, which is why we do everything we can to minimize the effects of the disaster and the make the cleanup process as easy as it can be for you. Fill out a form online or call us at 336-553-7643 for a free consultation so you can work with the best water damage restoration company in Raleigh NC.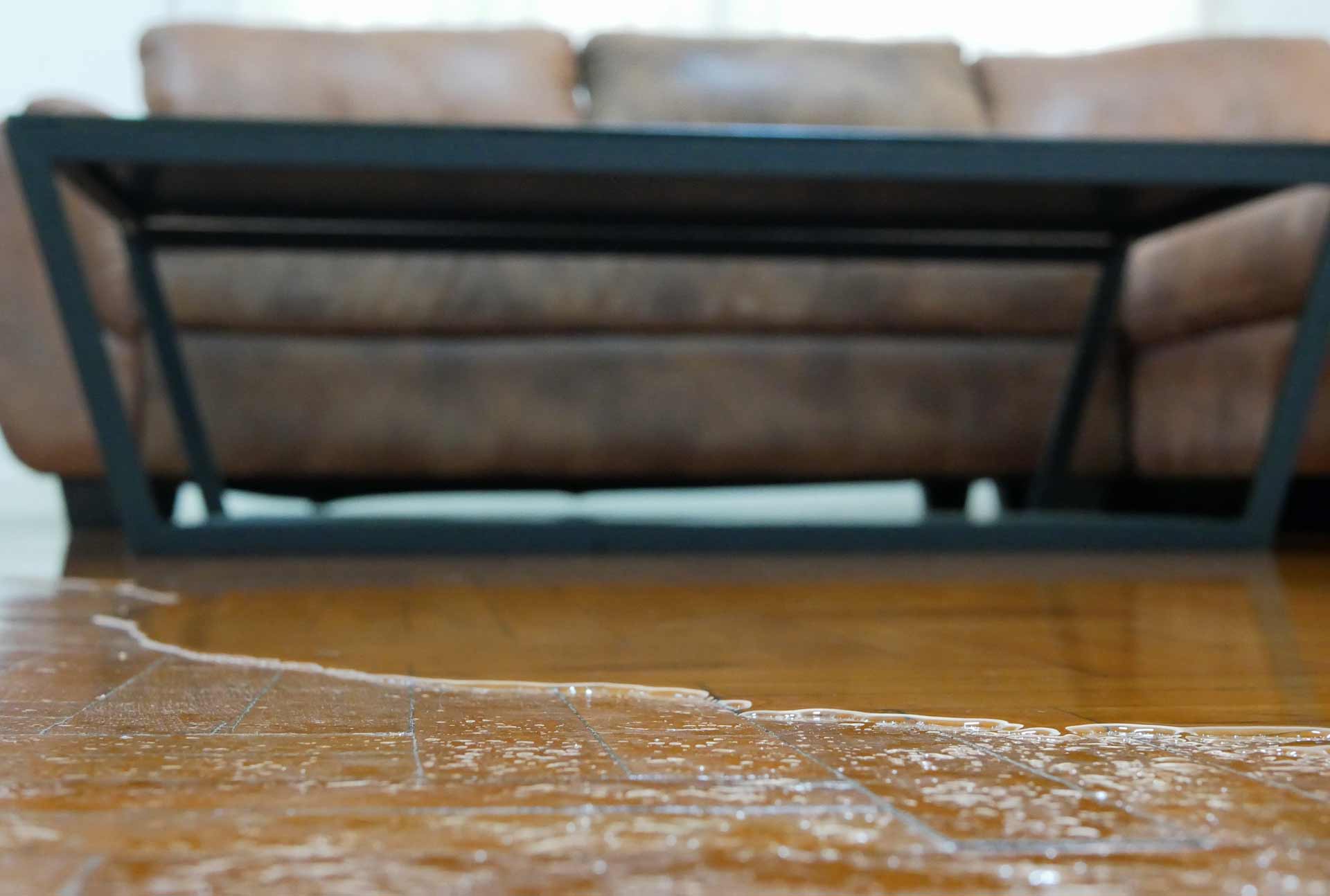 When You Need Emergency Water Damage Restoration in Raleigh NC, Contact Southern Restoration 24/7
It doesn't matter when water damage strikes, Southern Restoration has you covered 24 hours a day, 7 days a week. Our team is IICRC certified and has the knowledge & experience you want to make sure your home or business is restored to it's pre-loss condition quickly. We assist residential & commercial customers with emergency water damage restoration as well as basement flood cleanup, sewage backup cleanup, mold remediation, flood restoration, ceiling leak water damage repair, and storm damage restoration in Raleigh NC. Our service area includes Raleigh, Smithfield, Clayton, Garner, Selma, Knightdale, Holly Springs, Dunn, Angier, Cary, Morrisville, Fuquay Varina, Apex, Wendell, and the surround areas of the Triangle. If you are looking to schedule emergency water damage restoration in Raleigh, or would like a free estimate on any of our services, please give us a call at 919-628-9996 or contact us online.